Alloggiamenti, affitti , Hotel ristorante dans le Tarn
Hotels-Restaurants

It is the successful wedding of a quality hosting and a generous table. It is a place where your hosts have the passion of their profession and put a sense of honor to welcome you as you deserve it.
Completed for a restful and gourmand stopping place
Iscrivere il vostro punto turistico dans le Tarn é gratuito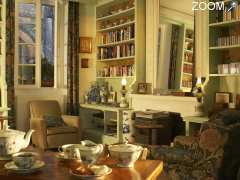 Bassa stagione 100€ a 200€

Media stagione 100€ a 200€

Alta stagione 100€ a 200€

Vacanze scolastiche 100€ a 200€
Mr Gallice
Cuq le chateau
81470 Cuq-Toulza (Tarn)
Tel : 05 63 82 54 00
- Fax : 05 63 82 54 11
Charming intimate country hotel in an 18th century presbytery on top of a hill, overlooking a 3 acres garden, the rolling hills and fields. 7 bedrooms individually decorated with antiques, reachly ...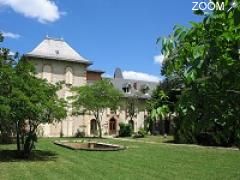 Restaurant la Rigaudié
Route de Saint Julien du Puy
81300 Graulhet (Tarn)
Tel : 05 63 34 49 54
- Fax : 05 63 34 78 91
The Restaurant La Rigaudié is located in a stylish house built at the end of the XIXth century...surouded buy a huge parc !
"La Cuisine du Chef" is a reference in the region. The world famous "Guide ...

Iscrivere il vostro punto turistico dans le Tarn é gratuito