Artigianato , Artigianato d'Arte in Midi Pyrénées
Arts and Crafts

Meeting with fascinated craftsmen and artists talented height. They express their know-how through unique works according to their imagination and to their inspiration. For the public, the result is always a pleasant surprise... Only for the pleasure of your eyes!
Iscrivere il vostro punto turistico in Midi Pyrénées é gratuito
anna mesle
le fournies
81350 Andouque (Tarn)
Superb hand-poured soyawax candles. Great ideas for a present "made in tarn" Decorative candles, scented candles, aromatherapy, local wood candle holders.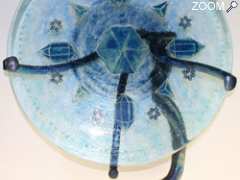 Callipierreverre
Le Bourg
46260 Beauregard (Lot)
Tel : 05 65 21 14 90
- Cellulare : 06 79 57 02 02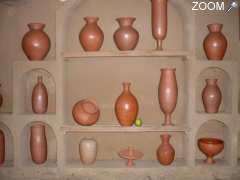 Christophe Michot
a bahus
32800 Ayzieu (Gers)
atelier du potier, est un lieu de rencontre et de partage venez discuter et regarder nos fabrications si vous le souhaitez vous pourrez vous essayer au tour du potier
un bon moment!

Jean-Paul TISSEYRE
1 rue Jean-Jacques Rousseau
09600 La Bastide-sur-l'Hers (Ariège)

LAPOUJADE Catherine
lacoste
09100 Saint-Victor-Rouzaud (Ariège)
Tel : 09 75 98 50 14
- Cellulare : 06 81 02 03 26

Bérodier Anne Laure
6 avenue du pont de tournemire 12330 VALADY
12330 Valady (Aveyron)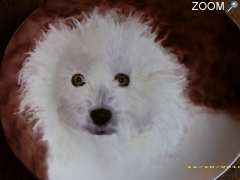 Stéphanie Rojas
35,chemin du bourdalat
65100 Poueyferré (Hautes-Pyrénées)
Tel : 05 62 92 05 94
- Cellulare : 06 16 18 22 89
creazione e la pittura su porcellana da tavola e oggetti decorativi.
Corsi per adulti e bambini
Visita il Workshop


L'Art et la Matière
5 place des Tisserands-Bistoure
81100 Burlats (Tarn)
L'associazione di "artigiani creatori Tarnais" creato nell'ottobre del 2005, attualmente comprende cinquanta professionisti delle arti e dei mestieri nel negozio d'arte e il materiale (negozio) ...

Iscrivere il vostro punto turistico in Midi Pyrénées é gratuito