Accommodation, Holidays residences en Aveyron
Holidays residences

Holidays residences are the alliance of quality hostings in a multiplicity of the services. You will have access to numerous activities, sports, games, the whole in a festive atmosphere, you will have no time to annoy you. Everything is organized, of what to simplify your holidays! It is the formula completed for all the family.
Register your touristic spot en Aveyron it's free (in French)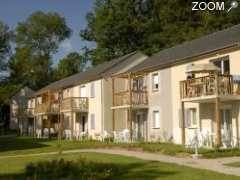 Résidence Le hameau du Lac
Lieu dit La Peyrade
12390 Rignac (Aveyron)
25 km from Rodez and Villefranche sur Rouergue, the village of Rignac is an ideal base for exploring the region. The Residence, set amongst greenery, is made up of apartments for 4 to 6 pers, divided ...

Register your touristic spot en Aveyron it's free (in French)