Sport and leisure, Adventure sports dans l'Ariège
Add to my travel notebook
Register your touristic spot dans l'Ariège it's free (in French)
See accommodation nearby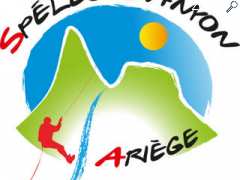 TVORG-738731
Update informations

Disponibilités
Sturm Rodolphe
D8 - Route de la Vexane
09400 Niaux (Ariège)
http://www.speleo-canyon-ariege.com
speleo canyon ariege
With more than fifteen years of experience in the field of outdoor sports, we welcome you from May to October to make you share our mountain passions.
Discover per yourself those amazing activities : caving, canyoning and climbing, safely, optimized confort and in good spirits.
Do not hesitate, made ​​the leap and join us ! Everyone can do!
Register your touristic spot dans l'Ariège it's free (in French)