Art and craft, Art, Craft and Gallery in Midi Pyrénées
Arts and Crafts

Meeting with fascinated craftsmen and artists talented height. They express their know-how through unique works according to their imagination and to their inspiration. For the public, the result is always a pleasant surprise... Only for the pleasure of your eyes!
Register your touristic spot in Midi Pyrénées it's free (in French)
Floriane AZAM
10 Rue du Moulin, 81600 Gaillac
81600 Gaillac (Tarn)
L'Arbre aux couleurs, the Tree of colors is proposing to decorate the bedroom of your kids.
You can find wall paintings and assorted hand painted furniture. The artist also proposes a lot of hand ...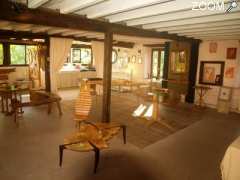 Fusion'arts
Peyruc
09420 Clermont (Ariège)
Workshops Clermont are a showcase of local crafts, where visitors greeted by one of the creators go to explore different worlds and know-how.

Bérodier Anne Laure
6 avenue du pont de tournemire 12330 VALADY
12330 Valady (Aveyron)

LAPOUJADE Catherine
lacoste
09100 Saint-Victor-Rouzaud (Ariège)
Phone : 09 75 98 50 14
- Mobile phone : 06 81 02 03 26

Jean-Marc Seguin et Marc Kniebihler
Peyruc
09420 Clermont (Ariège)
Phone : 05 61 66 91 85
- Fax : 05 61 66 91 85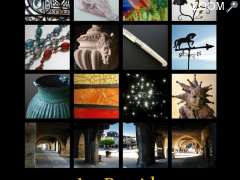 Association Art et Savoir Faire
Espace Laperouse
12800 Sauveterre-de-Rouergue (Aveyron)
Le Pôle des Métiers d'Art de Sauveterre de Rouergue réunit dans une même synergie 20 créateurs aux talents éclectiques, installés sur le territoire de la Communauté de Commune du Pays ...

Puel William
9 Rue de la Saunerie - 12100 Millau
12100 Millau (Aveyron)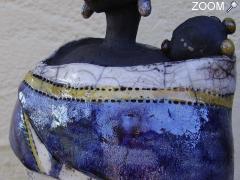 Suères Sandrine
32 impasse de la Rouquette
31310 Montesquieu-Volvestre (Haute-Garonne)
In the village of Montesquieu-Volvestre, near the historic center, is the workshop of ceramist Sandrine Sueres. Raku creations ethnic trend. Initiation Stage children and adults.

Register your touristic spot in Midi Pyrénées it's free (in French)